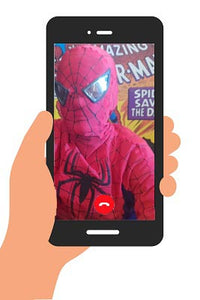 This is a generic (non personalised) short video to wish your child happy birthday from a character of your choice.

Please use the booking for to tell us which mascot character you would like https://www.rentamascot.com/pages/form
Many of our most popular are a seperate option, but regardless of which mascot you would like, you can use this product to purchase the video, then specify in the booking form which mascot you would like.
If you would like a personalised one with your childs name and a special message please choose personalied video message.