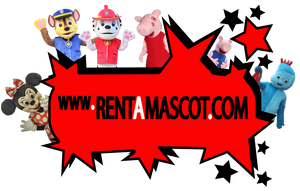 ANY CHARACTER - XMAS VIDEO MESSAGE - 1 mascot (personalised)
PERSONALISED, pre-recorded message from a mascot character of your choice! 
We can wish your loved ones near or far - Merry Chrismas,  passing on the wishes from you!
We will wish them Merry Christmas by name in a voice over and the mascot of your choice will wave and blow kisses and dance!

Once you have booked, please fill in the Booking From to let us know the details of your recipient